Promoting best practice by disseminating skills and encouraging innovation
We are strongly committed to helping improve the counselling and mental health service capacity of organisations and individual professionals through tailored staff training and professional development activities.  Our Scientist-Practitioner-Educator philosophy means we provide a wide range of highly relevant, practical and effective professional learning opportunities.  These span from accreditation schemes, developed courses, workshops, seminars and lectures, through to individual and group professional supervision and mentoring.  We train psychologists and other mental health professionals in adolescent psychology and mental health, counselling and professional role development.  We have audited counselling services' practices and provide on-going targeted professional development and team-building.
Contact us to discuss your training, professional development or supervision needs.
Email: training@neopsychology.com.au or call:  1300 303 160 / 0430 059 859
Training, Accreditation & courses:
Psychological First Response® training
Clinical Seminar Program for School & Educational Psychologists
Advanced Clinical Workshops for Psychologists working with adolescents
Supervision Group for School Counsellors
Individual clinical supervision
Wilderness Adventure Therapy® Accreditation Scheme
Dr Simon Crisp is in demand to provide briefing to leadership staff of independent schools on psychological issues of adolescents and how schools can best respond. Our staff's broad expertise means that most of our consultants have worked in schools and have educational psychology or teaching qualifications. We are strongly committed to early intervention and psychological health promotion, and see teachers and schools as pivotal in contributing to psychological and social development and wellbeing. Dr Crisp also offers presentations to parents and students on a wide range of topics.

We frequently run training and professional development workshops for teachers in many of Australia's leading independent schools. We are also frequently requested for consultation on specific issues such as counselling services audits, school counsellor supervision and assisting with crises and debriefing for staff and students. We have been closely involved with Monash University's Faculty of Education in researching early detection of, and response to, mental health issues in schools using our innovative Psychological First Response® intervention for teachers and school students.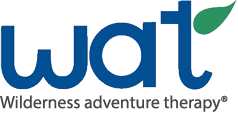 We have run many social-emotional development, resilience-building, counselling and leadership programs in schools. We have also successfully implemented and evaluated a number of Wilderness Adventure Therapy® programs in schools for at-risk students.
In addition, we readily accept referrals for assessment and counselling from schools. When appropriate, and with consent from parents/student, we work in close collaboration with schools and teachers. Please contact us to make an appointment to meet with one of our consultants, or to discuss your particular needs.